One of the great things about our consulting engagements is that the effect of our work carries on long after we "leave the building".
A few years ago, when Satya Nadella first became CEO, we helped Microsoft Research transform from the culture of a research-only organization to a new culture that was focused on research that would create monetizable business models.
We produced a collection of semiotics that were focused on the transformation. Peter Lee, MS's VP Corporate Research and Incubation favorite was based upon his metaphor of riding a rollercoaster (above).
We had a great time spreading the accomplishments of a number of great projects such as the now-famous under-water data centers, and Doug Burger's FPGAs, which enable AI-fast computing on Azure.
MSR'S Vikram Dendi arranged for semiotics to be installed in the MSR Executive conference room, as pictured below.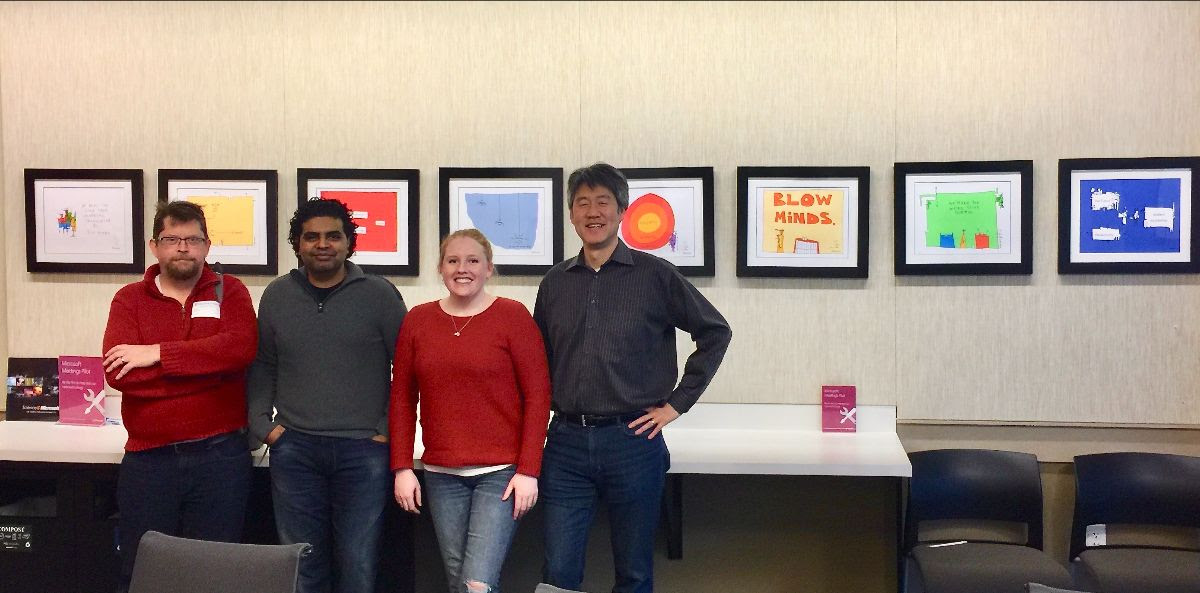 Fast forward a couple of years, we received a call from a producer at Warner Brothers asking for copies of the work that was hanging in the MSR office. Their scout saw the images in the MS conference room, and they claimed they were going to build a replica of the office for a movie they were about to film called Superintelligence starring Melissa McCarthy, James Corden & Bobby Cannavale.
Below are some screenshots of the images in the "Superintelligence" conference room. For all FOGS (Friends Of Gapingvoid) who would like to fast forward, the scene starts at 22:56 ends at 25:08.
The best ideas are the ones that spread. More than that, the best ideas seem to have lives of their own, like these.